ULTRA Powder for Oily Skin by Mattify Cosmetics
$

12.00
On sale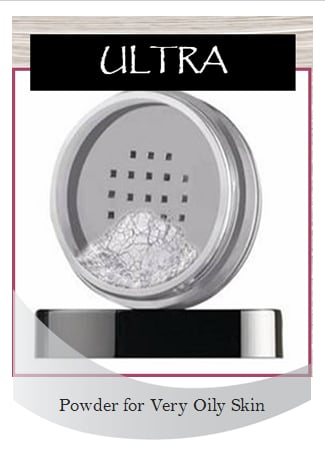 ULTRA Powder for Oily Skin, by Mattify Cosmetics
When you have oily skin, you're always on the hunt for matte products that keep skin looking flawless! Our unique transparent face powder can be used as both PRIMER and SETTING POWDER, to provide maximum oil control, while protecting pores from getting clogged by liquid foundation.
ULTRA Powder can be applied in 3 ways:
1) Before foundation as PRIMER (to prevent clogged pores & absorb oil)
2) After foundation as SETTING POWDER (for a flawless, poreless finish)
3) Both before AND after foundation (for maximum oil absorption)
Mattify ULTRA does not contain common skin irritants such as Talc, Dimethicone, Bismuth Oxychloride, Pearl Powder, or Mica.
BENEFITS OF MATTIFY ULTRA POWDER FOR OILY SKIN:
- Flawless, poreless finish
- Several hours of oil control
- Diminishes look of acne & fine lines
- Protects pores from liquid foundation
- Makes any foundation look airbrushed
- Great for photos or special events where perfect makeup is a must
___________________________________________________________
THIS PRODUCT IS:
Packaged in a 30 gram sifter Jar.
Silicone-free, Talc-free, Paraben-free, 100% natural, vegan, and cruelty-free.
Mattify Cosmetics specializes in natural products for oily skin & acne prone skin. For more products by Mattify, visit our website at www.mattifycosmetics.com