Natural Skincare for Acne Prone Oily Skin - Gel Moisturizer and Acne Treatments (Vegan)
$

20.00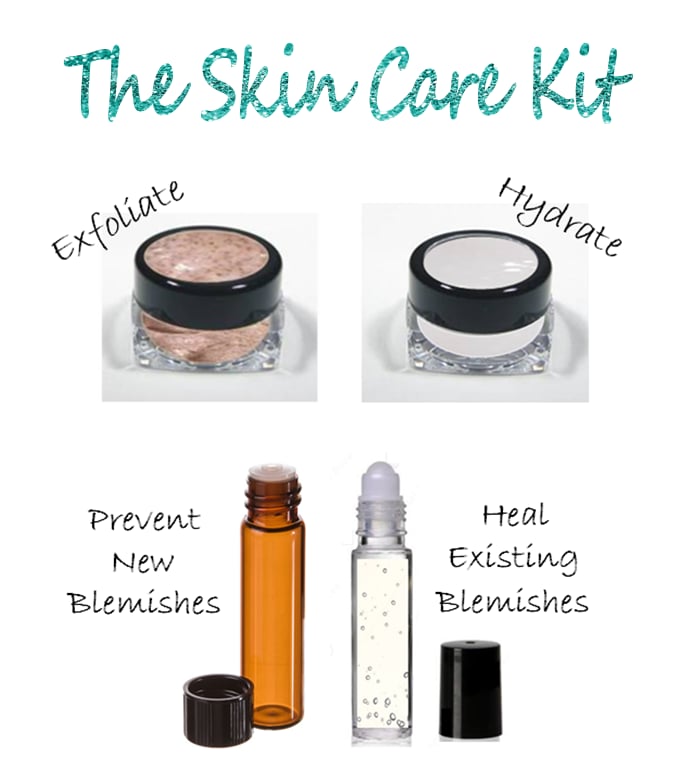 The secret to looking flawless? Clean, hydrated skin! These 4 products work together to loosen blackheads, unclog pores, and balance oil production – leaving you with an ultra fresh looking complexion.
You will receive the following 4 products for oily skin, by Mattify Cosmetics:
• Step 1: Green Tea and Bamboo in "The Exfoliator" work together to remove dead skin cells that may be clinging to the surface. Scrub in circular motions for 1 minute, then rinse well. (15 gram tester jar)
• Step 2: Add a vial of our "Essential Oil Treatment for Acne" to your favorite face wash. Shake well to mix. Cleanse skin as usual. This treatment amps up the power of your regular face wash, allowing it to destroy acne bacteria and purge pores. (.13 ounce vial)
• Step 3: Spot treat acne breakouts with our "Stop Zit Natural Acne Treatment" to help speed healing time and prevent new breakouts from forming, without over-drying the surrounding skin. (.35 oz roller)
• Step 4: Apply our "Gel Moisturizer for Oily Skin" to hydrate without greasy residue. This moisturizer contains an essential oil blend to balance sebum production, plus aloe vera gel that absorbs quickly into skin. (15 gram tester jar)
Mattify Cosmetics is a cruelty-free makeup company. Only 100% natural, skin nourishing ingredients are used in our products. View our entire product line designed especially for oily skin & acne prone skin at: www.mattifycosmetics.com
FREE shipping in USA.
$10 shipping outside USA.