Long Lasting Eye Shadow with Primer (Sparkly Eye Makeup and Matte Eyeshadow) Vegan Natural Colors
$

4.99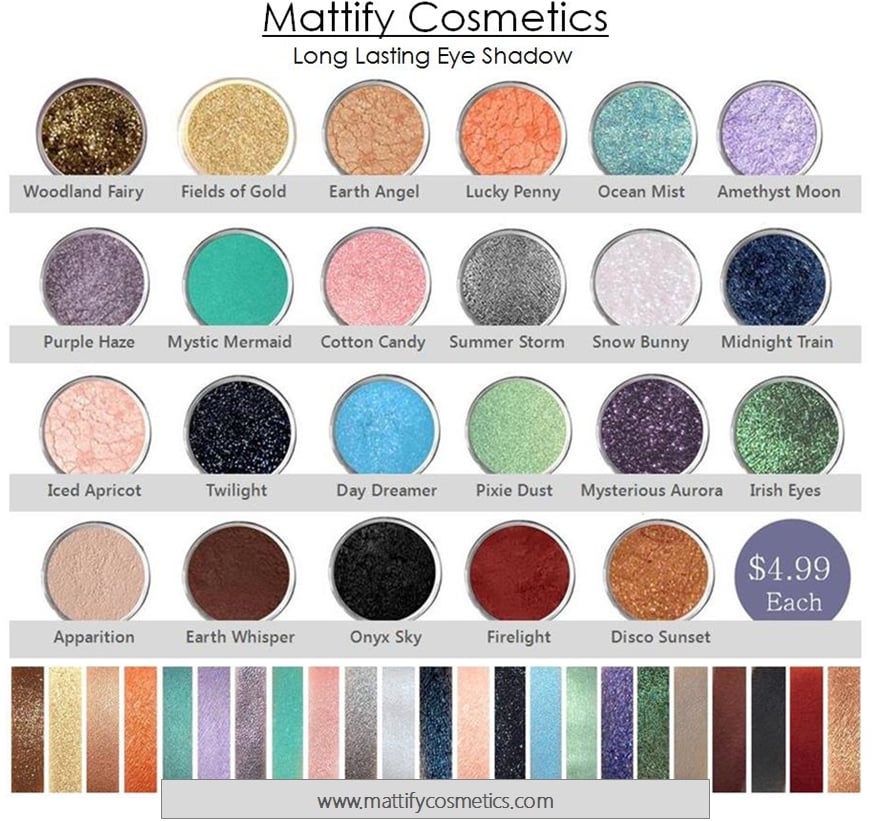 Mattify's Long Lasting Eyeshadows contain built-in primer, for long wear and vibrant coloring! Vegan and 100% natural, our loose powder eye shadows stay put, even on oily eye lids. Select from an array of sparkly eyeshadow to matte colors.
TO APPLY:
Opaque Look: Apply with a blending brush to achieve a light wash of color.
Pigmented Look: Pat on using a flat brush or sponge-tip applicator to achieve a darker, more pigmented color.
Metallic Look: Dampen your applicator brush or sponge to achieve a foiled look with maximum sheen and sparkle.
Eye Liner: Dampen a liner brush and apply close to lash line.
• Packaged in a 5 Gram Sifter Jar with a clear lid.
• Shipping cost within USA is only $2.25 total, no matter how many jars purchased!
COMPANY INFORMATION:
Mattify Cosmetics (est. 2009) specializes in natural makeup & skincare for oily, acne prone skin types. Our products are 100% natural, vegan, and do not contain Parabens, Bismuth Oxychloride, Dimethicone (Silicone), Waxes, Crosspolymers, Aluminum or Talc.